Jakarta - the Internet does provide a variety of applications, including for the free. But beware, it could be just a trap-containing virus.
Later, back flare sites offering converter software to convert video files to MP3 format, and can be downloaded for free.
Sounds like an interesting offer is not it? Do not be hasty first, it was just a trick to fool the cyber criminals potential victims.
You do this by pretending to be a web site, as well as applications that have high traffic on the internet, then drove the victim to a fake website, where you will not get what you want. But instead will get a 'bonus' of malware (malicious program) free of charge.
So what happens after you get a scam? Here we will try to follow the trail of one example of a scam that has been widely circulated.
Starting from the search results on Google search engine, one of whom is the link the search results that refer directly to a YouTube video which contains instructions on how to convert video to MP3. Once clicked that appear only screenshots of the video, which lead to direct entry to a particular site.
The following image is the appearance of the screenshot in question: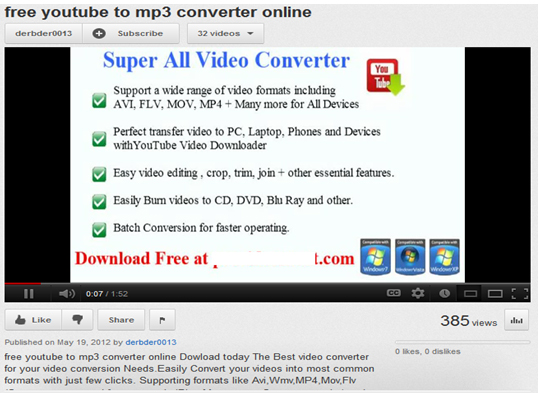 So go to the video site recommended it, then be brought to the site is loaded with javascript (but browser will be blocked), the following notice will appear that we have to fill out a survey used to be able to get the 'Coupon shopping for $ 500', which will open the download video converter for free.
If the notification is followed then it will appear as follows: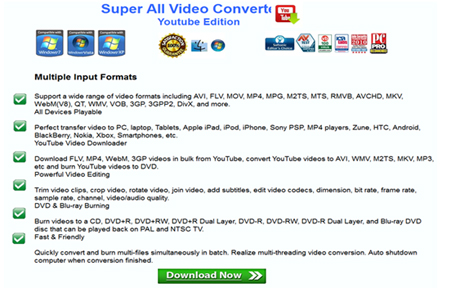 Then, after choosing to take a 'shopping vouchers' and we click on 'download' files and will appear again notification that we can get a coupon with a greater value is '$ 1000'.

After that, each one of us finished click continue, it will display the new offers, and personal data form to be filled.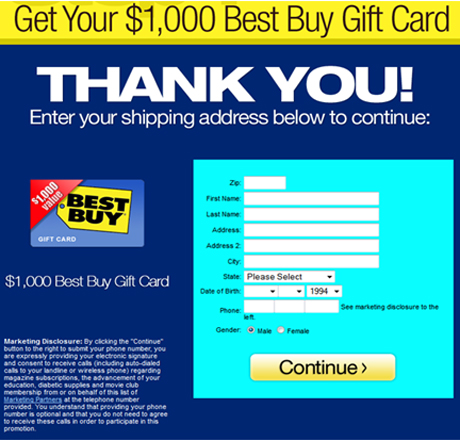 Web page requires javascript applications and other applications, so if you use certain antiviral will trigger a warning that the website has been blocked and is now trying to send the tracking cookies.
Be aware that no matter how we follow the notification provided by the site, we want to get the password will never exist. We will only herded here and there and it will not get anything.
So what's in it for the scammer? "It must be financial gain," said Yudhi Strong, Technical Consultant PT. Prosperita-Mitra Indonesia.
"Scam is not a new way to disrupt the peace in the cyber world, but now re-emerging exploited for profit by lead users who are tempted to and fro, so many clicks to do and then become a high traffic. The end result, the financial benefits to the scammer," he adds.
In addition, the scammer scam is always updating its platform adapted to the new potential traffic for all of the internet.
"After getting information from the highest ranking sites SEO Blackhat (BHSEO), then each click of the user, will provide financial benefits that go into the pockets of scammers. Although the user does not get the 'free premium. Mp3 player' (that is loaded contains malware) but the traffic of thousands of visitors coming into the scam sites will definitely make a profit, "said Yudhi.
And of course, the victims can still be tricked to download video converter free, to bring home the bonus of malware.